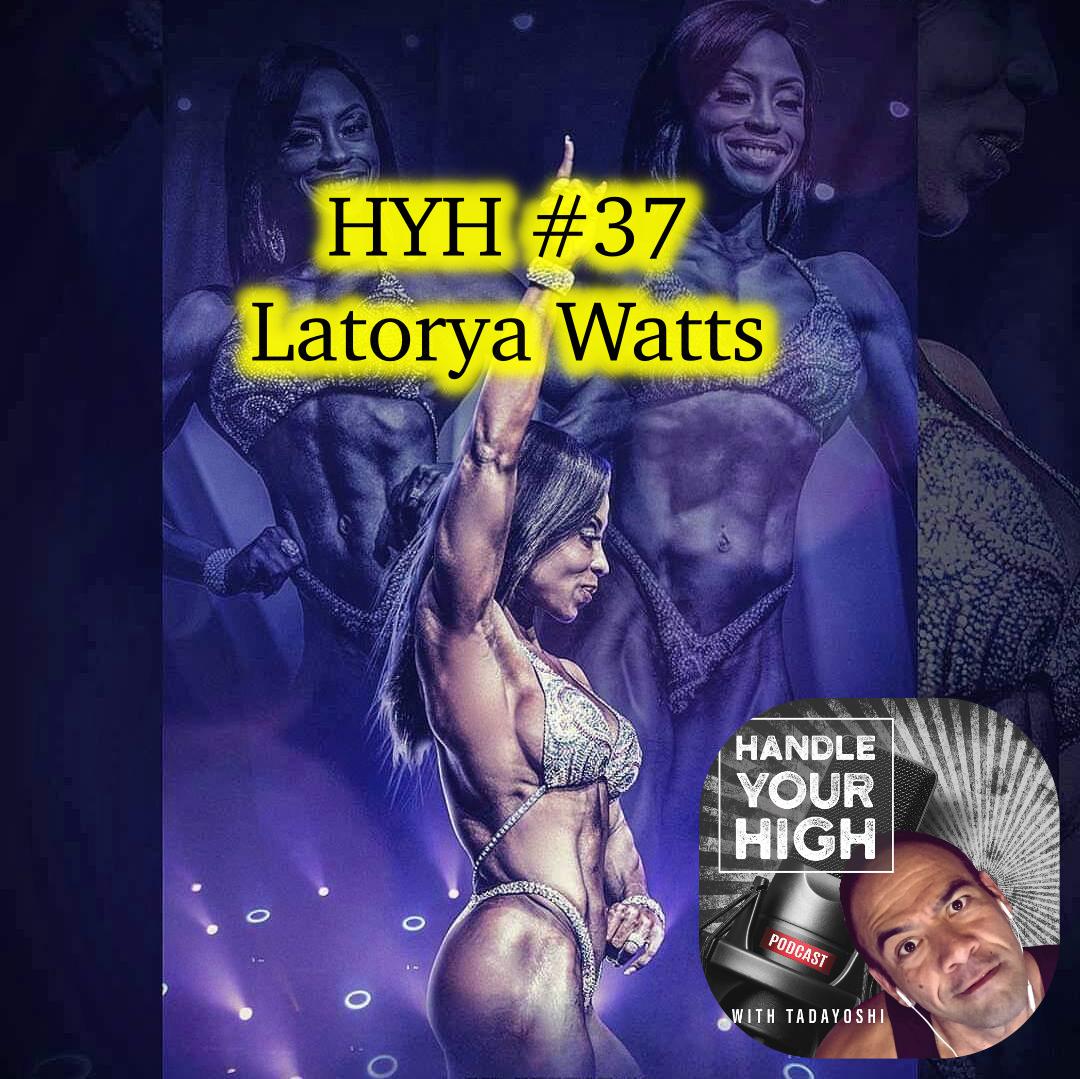 #37 HYH with Latorya Watts
May 7th, 2019 by hyh
Episode #37 of "Handle Your High with Tadayoshi." In this episode I speak with 2X IFBB Figure Olympia champion, Latorya Watts! We had a wonderful conversation about her surgery, getting back on stage and life's challenges and how to negotiate them. 
HYH #37 Latorya Watts
Life changing events
Olympia
Medical issues this last year
self care and self love
surgery and now what to do
Wedding

 

Competing next
mindset and body image
mindfulness and meditation
social media
EDC
Being ok where you are
Support from fans and family
Boot camps (women empowerment)
children
Southern hospitality
What would you tell yourself if you could go back in time
Biggest blessing in life?
Biggest challenge
insecurity
Please support the my show at: https://patron.podbean.com/tadayoshi (be a patron and get advertising each episode!)
To watch or listen to any of my shows, see these links on my link page in my IG bio (@TadtheDietCoach or @HandleYourHigh ). Or go to:
iTunes:
https://itunes.apple.com/us/podcast/id1445947402
Youtube:
Podbean:
Spotify:
*If I can be of service please DM me! 
tad@tadthedietcoach.com
If anyone knows someone that can help me get my next cool guest for my podcast "Handle Your High with Tadayoshi" please DM me! I am always on the lookout for great guests for my show!
#podcast #HYH #realtalk #Tadayoshi #podcasting #mindset #attitude #tadthedietcoach #positivemuscle #motivation #latoryawatts #figureolympia #figure #olympia 
Share
|
Download