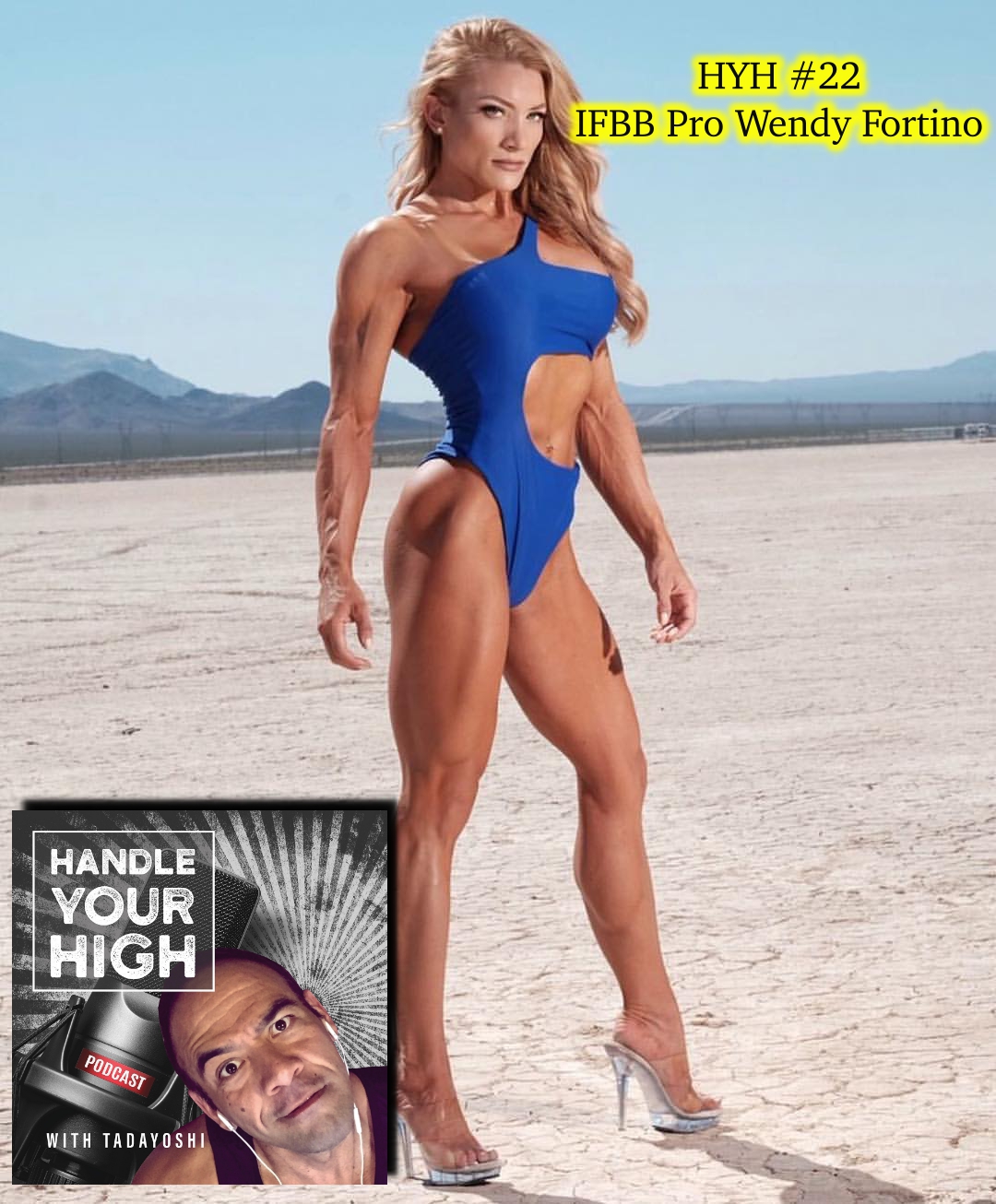 #22 HYH with IFBB figure pro Wendy Fortino
Feb 23rd, 2019 by hyh
Episode #22 of "Handle Your High with Tadayoshi." In this episode I speak with IFBB figure pro Wendy Fortino. We discuss her biggest challenge this last year, mindset and coaching! Listen, watch and subscribe on iTunes, PodBean, Spotify or my youtube channel "HYH with Tadayoshi"!
HYH #22 Wendy Fortino
Being Old
young and old
numerology
Law of Attraction
Telling your own narrative

 

coaching mindset
Posing and makeup
California living
Arnold Classic
Pressure today and performing
Social Media
thick skin and being sensitive
Haters (dealing with negativity)
Being a twin
momentum in life
Trying or commit to it
You work not the program
Stanford Days
Behavior change
Transformation challenges
the journey
Faith in yourself
last year's struggle
The other hole in her head
Self image
North Dakota experience
auto immune issue
Lessons learned
Humbling learning
Mindfulness
Next generation in figure
Please support the my show at: https://patron.podbean.com/tadayoshi (be a patron and get advertising each episode!)
On iTunes:
https://itunes.apple.com/us/podcast/id1445947402
On Youtube:
On Podbean:
On Spotify:
*If I can be of service please DM me! 
tad@tadthedietcoach.com
If anyone knows someone that can help me get my next cool guest for my podcast "Handle Your High with Tadayoshi" please DM me! I am always on the lookout for great guests for my show!
#podcast #HYH #realtalk #Tadayoshi #podcasting #mindset #attitude #tadthedietcoach #positivemuscle #fitness #physique #bodybuilding #mindset #ifbb #wendyfortino #twins #trackandfield #selfimage
Share
|
Download