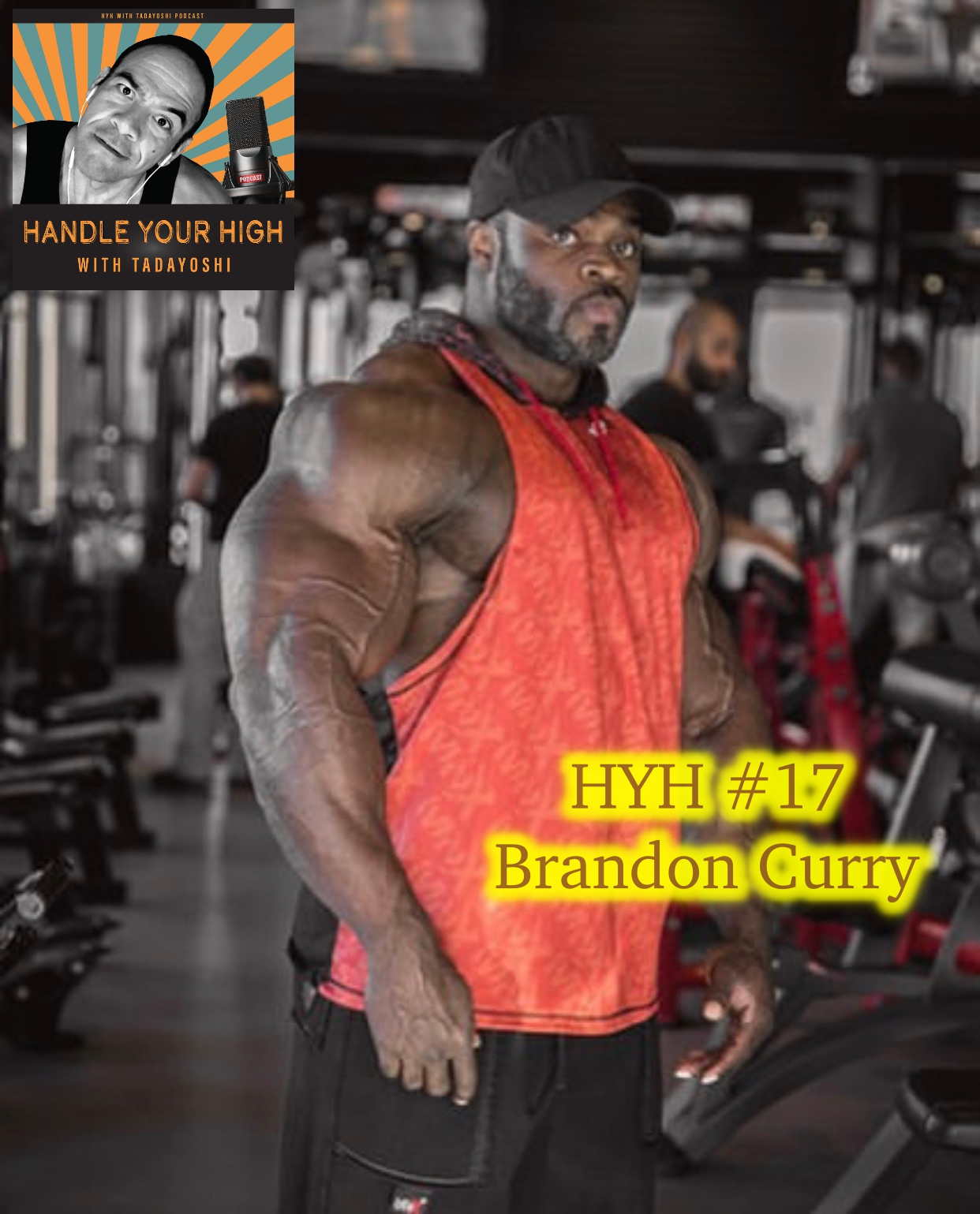 #17 HYH IFBB Pro Brandon Curry
Feb 9th, 2019 by hyh
Episode #17 of "Handle Your High with Tadayoshi", I chat with IFBB Pro Brandon Curry! Please listen or watch and subscribe on iTunes, PodBean or my youtube channel "HYH with Tadayoshi"! Brandon and I had an awesome conversation! We chatted about:
HYH #17 Brandon Curry
Kuwait
focus and business of bodybuilding
Arnold

 

Challenges

 

What he misses
sports

 

gymnastics
bodybuilding path (self-discovery)
man of faith
Olympia reflections
purpose and destiny
met wife in a dream
Personal earthquake

 

first date experience

 

why he is here
His coach in Kuait (Abdulla)
we don't do life alone
inspiration
awkward fan experience

 

Being a father
raising children
home school
Tennessee
Hawaii
Arnold Classic
Please support the my show at: https://patron.podbean.com/tadayoshi (be a patron and get advertising each episode!)
On iTunes:
https://itunes.apple.com/us/podcast/id1445947402
On Youtube at:
https://goo.gl/RAJYDd
On Podbean too at:
https://hyh.podbean.com
*If I can be of service please DM me! 
tad@tadthedietcoach.com
If anyone knows someone that can help me get my next cool guest for my podcast "Handle Your High with Tadayoshi" please DM me! I am always on the lookout for great guests for my show!
#podcast #HYH #realtalk #Tadayoshi #podcasting #mindset #attitude #tadthedietcoach #positivemuscle #fitness #brandoncurry #bodybuilding #kids #dreams
Share
|
Download