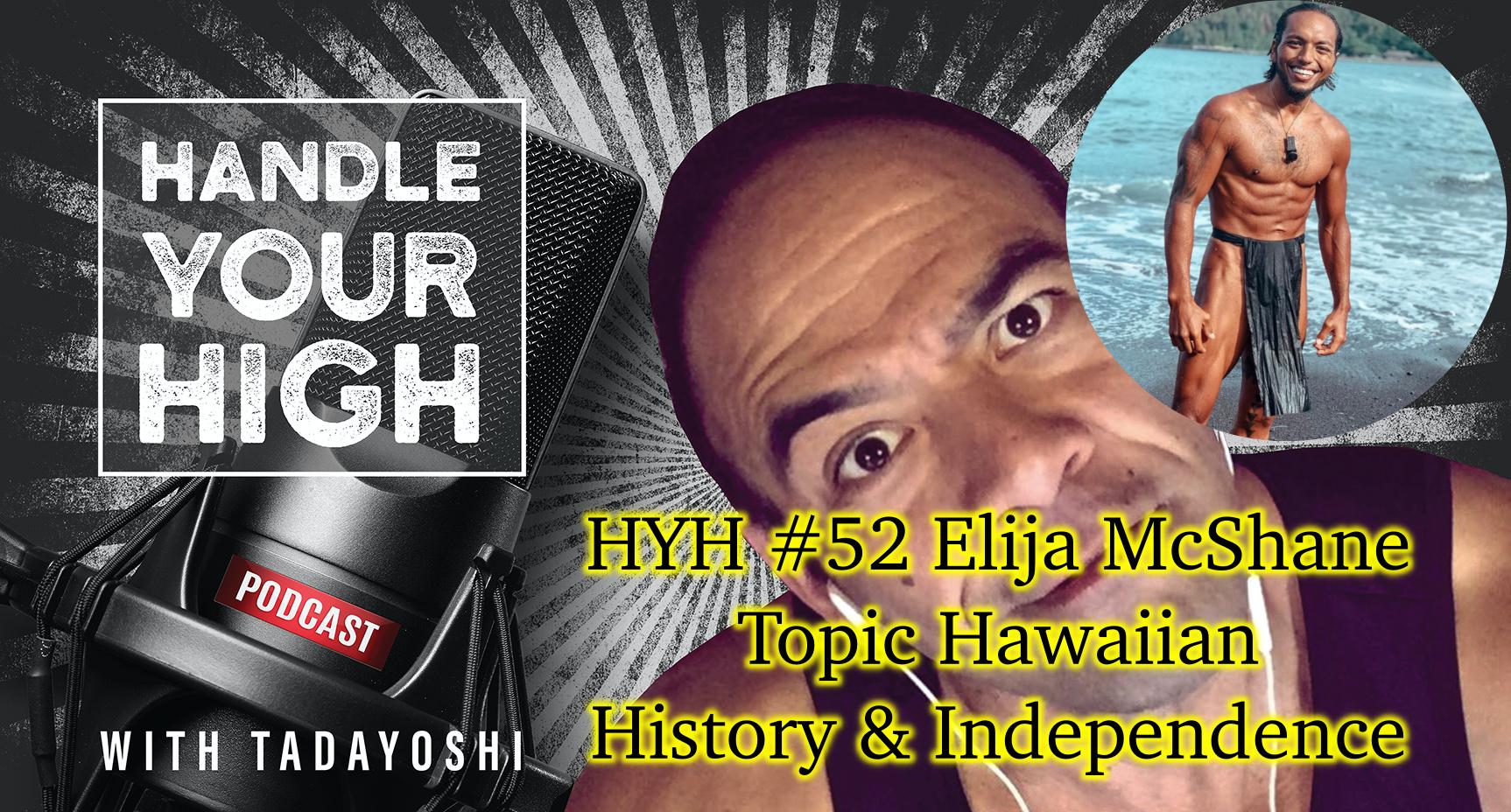 HYH #52 Elija McShane and the Kingdom of Hawaii History & Today
Jul 9th, 2020 by hyh
In this episode, I speak with Hawaiian Gold, Elija McShane… My aboriginal Hawaiian brother! Elija and I talk about the history of the Hawaiian Kingdom and what is the state of affairs now and an exciting new SUN Farms project in Oahu!    
HYH #52 Elija McShane and the state of the Hawaiian Kingdom
Current status of the Hawaiian Kingdom and brief history
American Law and jurisdiction
support from Hawaiians
the energy of Hawaiians
Hawaiian commune farm community project
Fasting experiment and connecting with the land
life changes and journey
Kava
community and connection
plant medicines and uses
native Hawaiian religion?
ceremonies and its power
Protests and BLM
"SUN Farms"
chant to the rising sun
@elijamcshanetv (IG)
Oli Mahalo chant (appreciation chant)
*Please send in any topics you wish me to cover or guest suggestions. Nothing is left off the table! And if you appreciate what I am doing on this show, please share it with a friend or two! 
*Please support the my show at: https://patron.podbean.com/tadayoshi (be a patron and get advertising each episode!)
*To watch or listen to any of my shows, see these links on my link page in my IG bio (@TadtheDietCoach or @HandleYourHigh ). Or go to (links for iTunes, YouTube, Podbean and Spotify):  https://linktr.ee/tadthedietcoach
*If I can be of service please email me at tad@tadthedietcoach.com
Share
|
Download