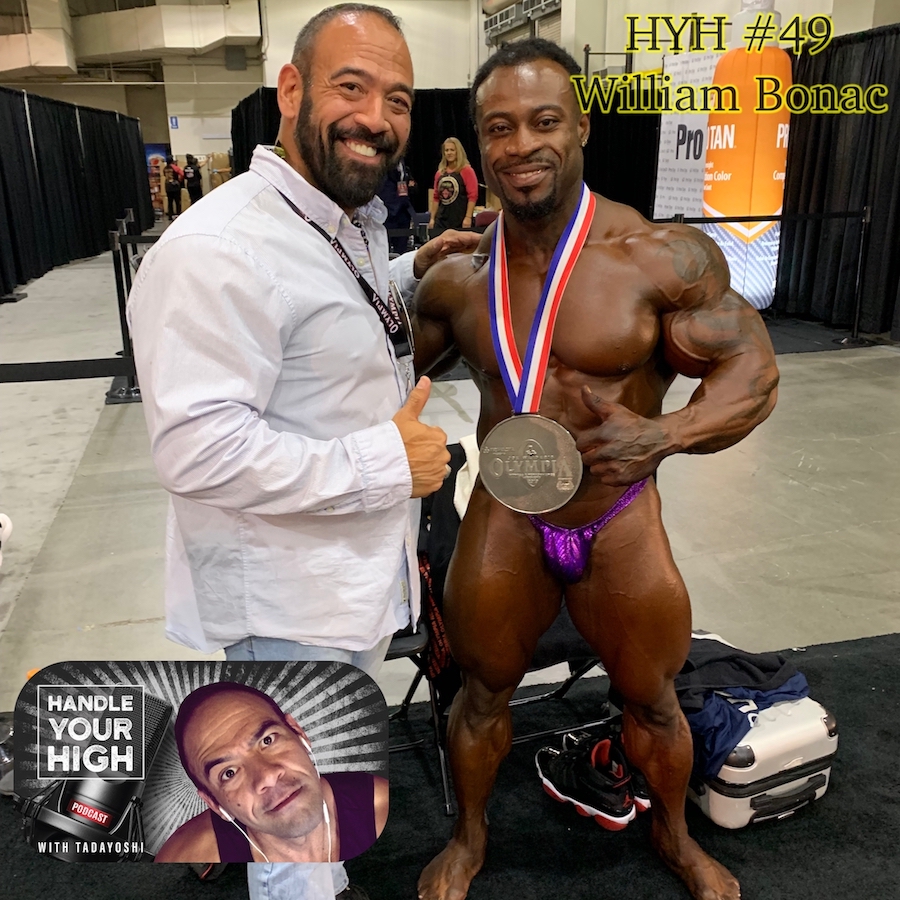 HYH #49 William Bonac
Dec 31st, 2019 by hyh
Episode #49 of "Handle Your High with Tadayoshi." In this episode I chat with William Boca! It was truly wonderful to talk with William, he was warm and so friendly. Thank you buddy for the time and the fun conversation! Here are some of the topics we touched on:
HYH #49 William Bonac
Olympia placing
Living in Ghana now in the Netherlands
May 18th birthday… Mt St. Helens

 

Started bodybuilding at 13 stress release why?
being the best
growing up
Juvenile lockup and weight training university
world wide bodybuilding
daughter and son
shooting
eating and nutrition
training
contests this 2020
Hadi Chopan
routines and what is fun about bodybuilding
foods and supplements
gym opening in Ghana
Giving back

 
Please support the my show at: https://patron.podbean.com/tadayoshi (be a patron and get advertising each episode!)
To watch or listen to any of my shows, see these links on my link page in my IG bio (@TadtheDietCoach or @HandleYourHigh ). Or go to: (links for iTunes, YouTube, Podbean and Spotify)
https://linktr.ee/tadthedietcoach
*If I can be of service please DM me! 
tad@tadthedietcoach.com
DM me if you want me to interview someone you think would be fun and interesting! 
#podcast #HYH #realtalk #Tadayoshi #podcasting #mindset #attitude #tadthedietcoach #positivemuscle #motivation #bodybuilding #ifbb #olympia #enlightnement #williambonac
Share
|
Download