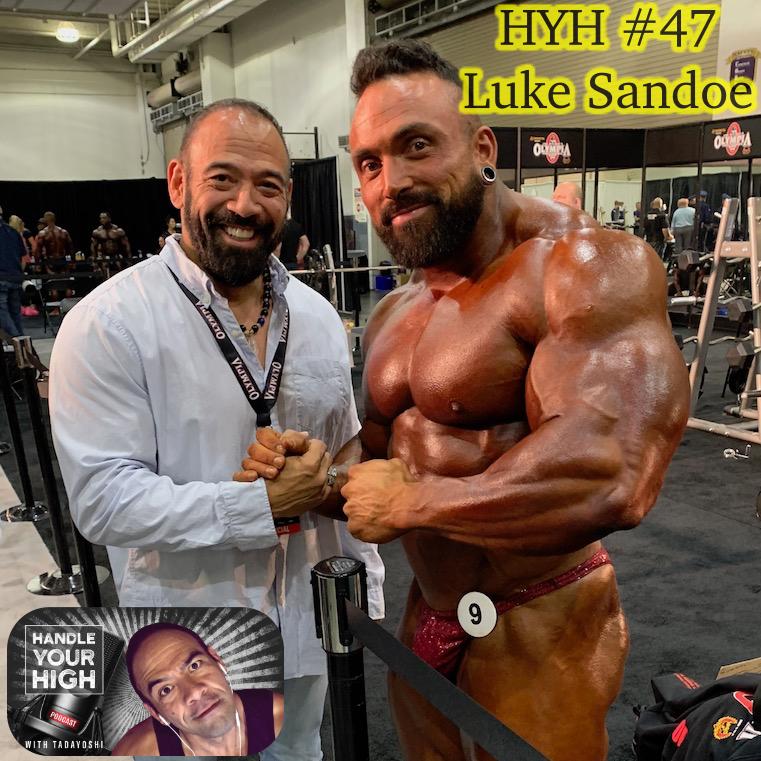 HYH #47 with Luke Sandoe
Dec 17th, 2019 by hyh
Episode #47 of "Handle Your High with Tadayoshi." In this episode I chat with Luke Sandoe! What a fun conversation about comic books, movies and Star Wars… oh and bodybuilding too! Here are some of the topics we touched on:
HYH #47 Luke Sandoe
How he came to bodybuilding
past issues in competition
Working with Chris Aceto
Suffering is prep?
beard
comics
RPGs
2 kids
Dog (Wicket)
Disney + and Star Wars
Watchman and spoilers
Movies talk
Shame talk
Social Media and children
Training

 

Dorian Yates
DMT and Ayawasca

 

anxiety
over thinking
Olympia aftermath
visualizations
daily process
food quality abroad and in the US
gyms in the UK vs the US
Please support the my show at: https://patron.podbean.com/tadayoshi (be a patron and get advertising each episode!)
To watch or listen to any of my shows, see these links on my link page in my IG bio (@TadtheDietCoach or @HandleYourHigh ). Or go to: (links for iTunes, YouTube, Podbean and Spotify)
https://linktr.ee/tadthedietcoach
*If I can be of service please DM me! 
tad@tadthedietcoach.com
DM me if you want me to interview someone you think would be fun and interesting! 
#podcast #HYH #realtalk #Tadayoshi #podcasting #mindset #attitude #tadthedietcoach #positivemuscle #motivation #bodybuilding #ifbb #olympia #jerryward #knowingyourself #enlightnement 
Share
|
Download