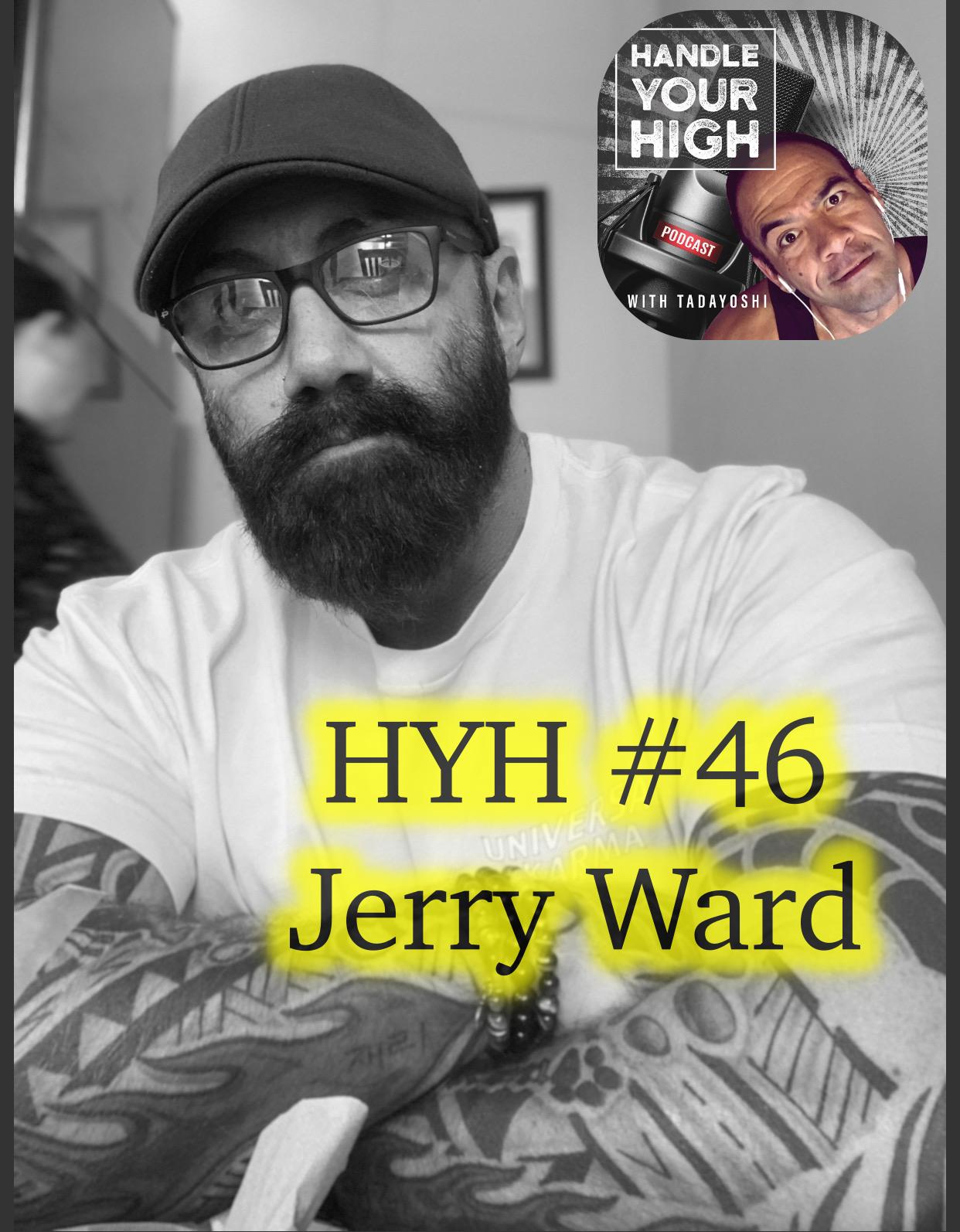 #46 HYH with Jerry Ward
Jul 23rd, 2019 by hyh
Episode #46 of "Handle Your High with Tadayoshi." In this episode I speak with my bearded brother, Jerry Ward! Jerry really gets it! This is one of my favorite episodes talking about the psychedelic experience, enlightenment, knowing who we are and even bodybuilding and even the Shawn Rhoden controversy and this year's Olympia pics! 
HYH #46 Jerry Ward
Beards
hair
enlightened and facial hair
Interactions and our visual

 

Racism and beards and Islam
Profiling for safety
Deepening of his spirituality
Higher self knowing
Kanye West, Jim Carey,

 

etc
Knowing who you truly are
Metatrons cube
freemasonry
Ego destruction
Psychedelic experience

 

solitude
God and meaning
consensus of beliefs
Area 51
Shawn Rhoden and controversy
Abraham Hicks
Reactions to the Olympia to Shawn Rhoden's accusations
Olympia predictions
Please support the my show at: https://patron.podbean.com/tadayoshi (be a patron and get advertising each episode!)
To watch or listen to any of my shows, see these links on my link page in my IG bio (@TadtheDietCoach or @HandleYourHigh ). Or go to: (links for iTunes, YouTube, Podbean and Spotify)
https://linktr.ee/tadthedietcoach
*If I can be of service please DM me! 
tad@tadthedietcoach.com
If anyone knows someone that can help me get my next cool guest for my podcast "Handle Your High with Tadayoshi" please DM me! I am always on the lookout for great guests for my show!
#podcast #HYH #realtalk #Tadayoshi #podcasting #mindset #attitude #tadthedietcoach #positivemuscle #motivation #bodybuilding #ifbb #olympia #jerryward #knowingyourself #enlightnement 
Share
|
Download