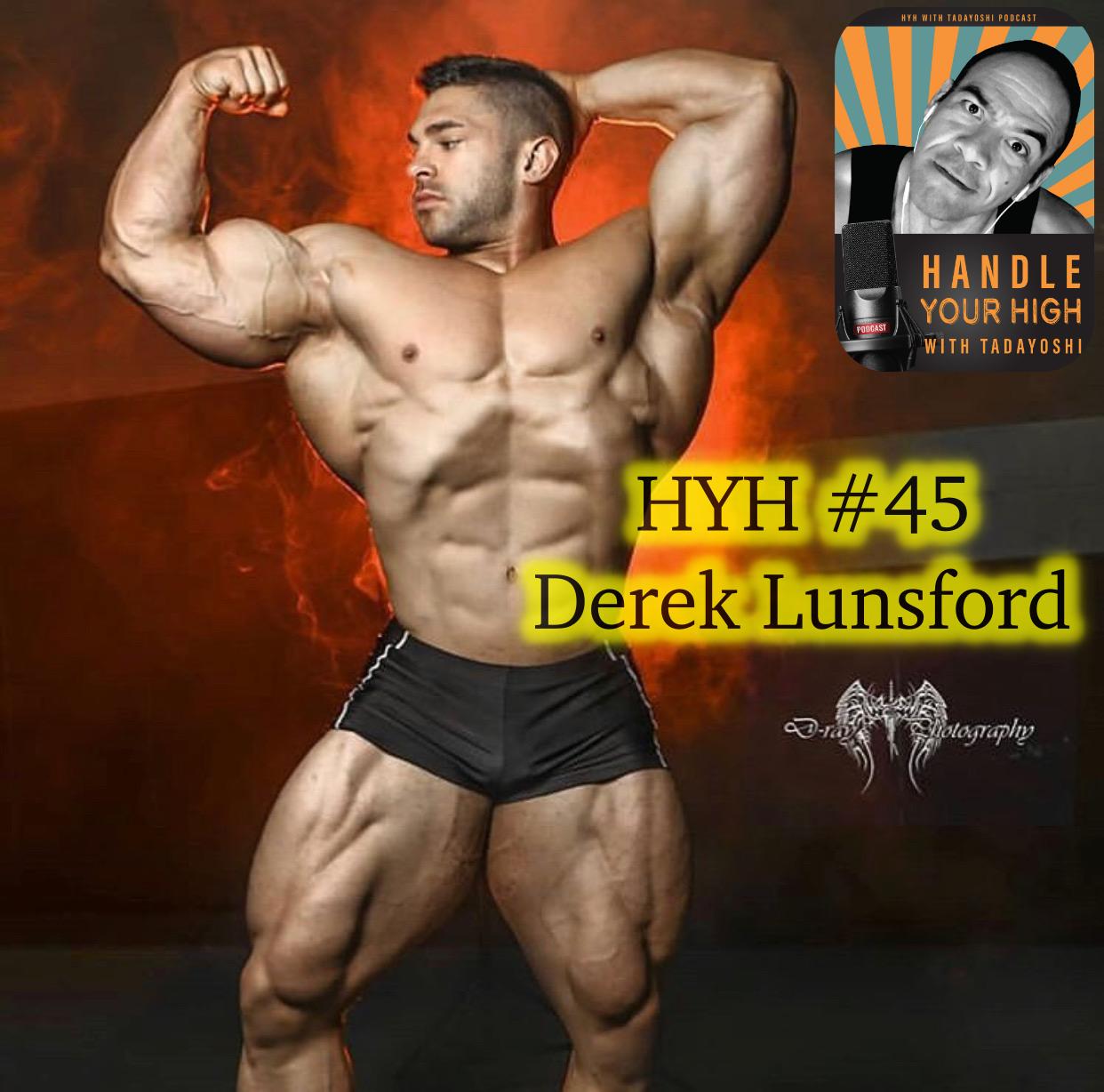 #45 HYH with Derek Lunsford
Jul 16th, 2019 by hyh
Episode #45 of "Handle Your High with Tadayoshi." In this episode I speak with IFBB Pro Derek Lunsford! We had an awesome conversation about his calling and purpose and being self aware! I loved this episode, truly a good dude! 
HYH #45 Derek Lunsford
Background
Indiana living
Goal driven
College and life inspiration
Honesty
Community and small town living
Being kind and good person
Remembering where I came from
Wrestling influences
Thanking Trevor

 

Keeping promises
Mindset and focus
No coincidences in life
Traveling experiences
Self aware
becoming something
focus
212 and Open categories
Purpose
Funny stories
Nice guys finish last?
Uplifting others
Calling vs purpose and passion
Mom stories
Please support the my show at: https://patron.podbean.com/tadayoshi (be a patron and get advertising each episode!)
To watch or listen to any of my shows, see these links on my link page in my IG bio (@TadtheDietCoach or @HandleYourHigh ). Or go to: (links for iTunes, YouTube, Podbean and Spotify)
https://linktr.ee/tadthedietcoach
*If I can be of service please DM me! 
tad@tadthedietcoach.com
If anyone knows someone that can help me get my next cool guest for my podcast "Handle Your High with Tadayoshi" please DM me! I am always on the lookout for great guests for my show!
#podcast #HYH #realtalk #Tadayoshi #podcasting #mindset #attitude #tadthedietcoach #positivemuscle #motivation #bodybuilding #ifbb #olympia #dereklunsford
Share
|
Download