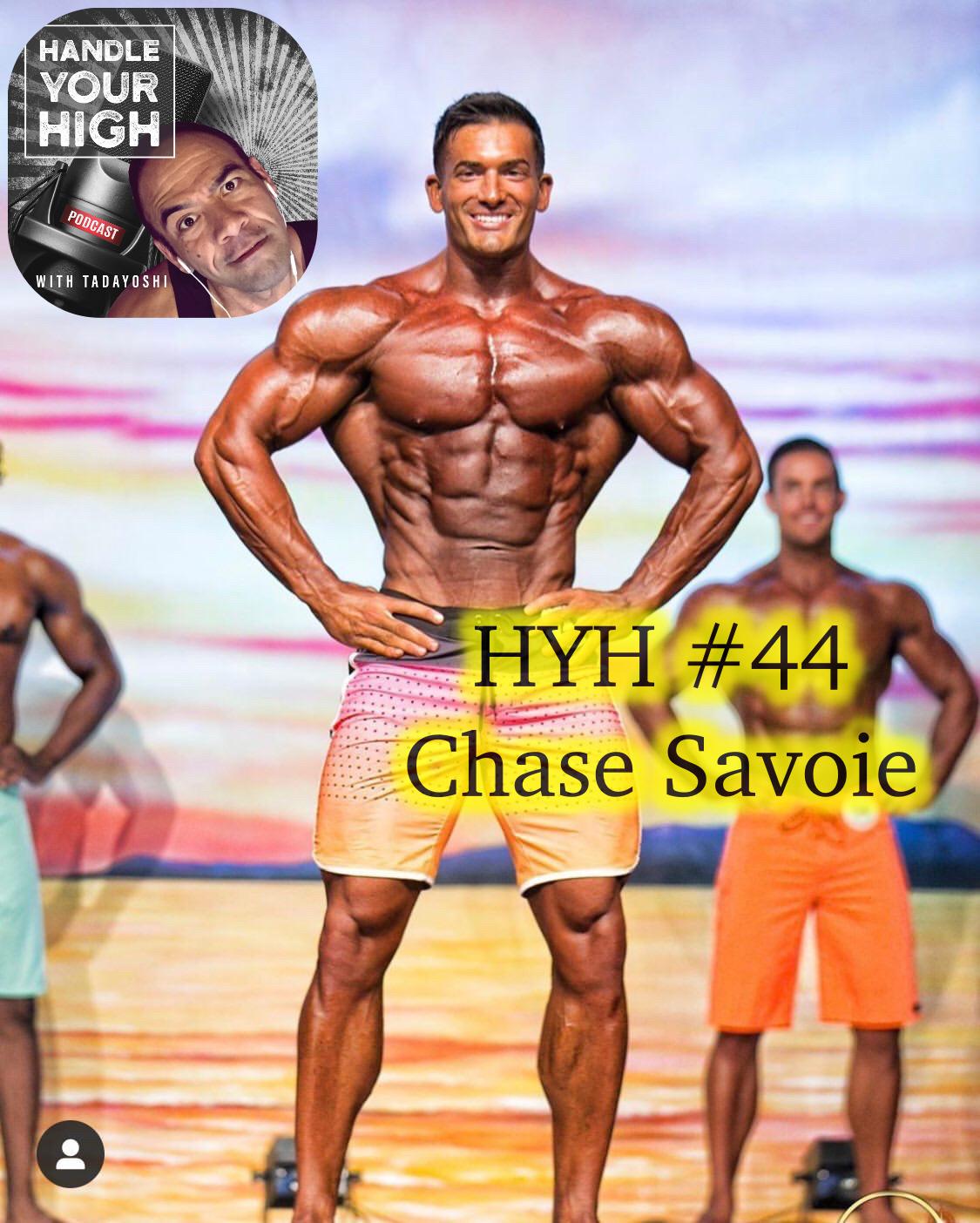 #44 HYH with Chase Savoie
Jul 11th, 2019 by hyh
Episode #44 of "Handle Your High with Tadayoshi." In this episode I speak with IFBB Pro Chase Savoie! We had a wonderful conversation about his up coming year and improvements, aspirations of becoming a firefighter and relationship lessons. 
HYH #44 Chase Savoie
Hurricane and tornados
Blue space
competing and off time
2018 Olympia and Arnold 2019
Family first and obstacles
Working on the back
Using time off
Mind muscle connection
Being Mr Olympia
Mindset importance
Balance and coping
Mindfulness and meditation
Foodie
Classic class conversion?
online coaching
Louisiana living
GAT sponsored
Youtube and content creation
Business of bodybuilding
Gary Vee and advice
Nice guy's finish last?
Relationship lessons
Judging
Focus
Goal setting and process
Fire department
Please support the my show at: https://patron.podbean.com/tadayoshi (be a patron and get advertising each episode!)
To watch or listen to any of my shows, see these links on my link page in my IG bio (@TadtheDietCoach or @HandleYourHigh ). Or go to: (links for iTunes, YouTube, Podbean and Spotify)
https://linktr.ee/tadthedietcoach
*If I can be of service please DM me! 
tad@tadthedietcoach.com
If anyone knows someone that can help me get my next cool guest for my podcast "Handle Your High with Tadayoshi" please DM me! I am always on the lookout for great guests for my show!
#podcast #HYH #realtalk #Tadayoshi #podcasting #mindset #attitude #tadthedietcoach #positivemuscle #motivation #mensphysique #bodybuilding #ifbb #olympia #chasesavoie
Share
|
Download