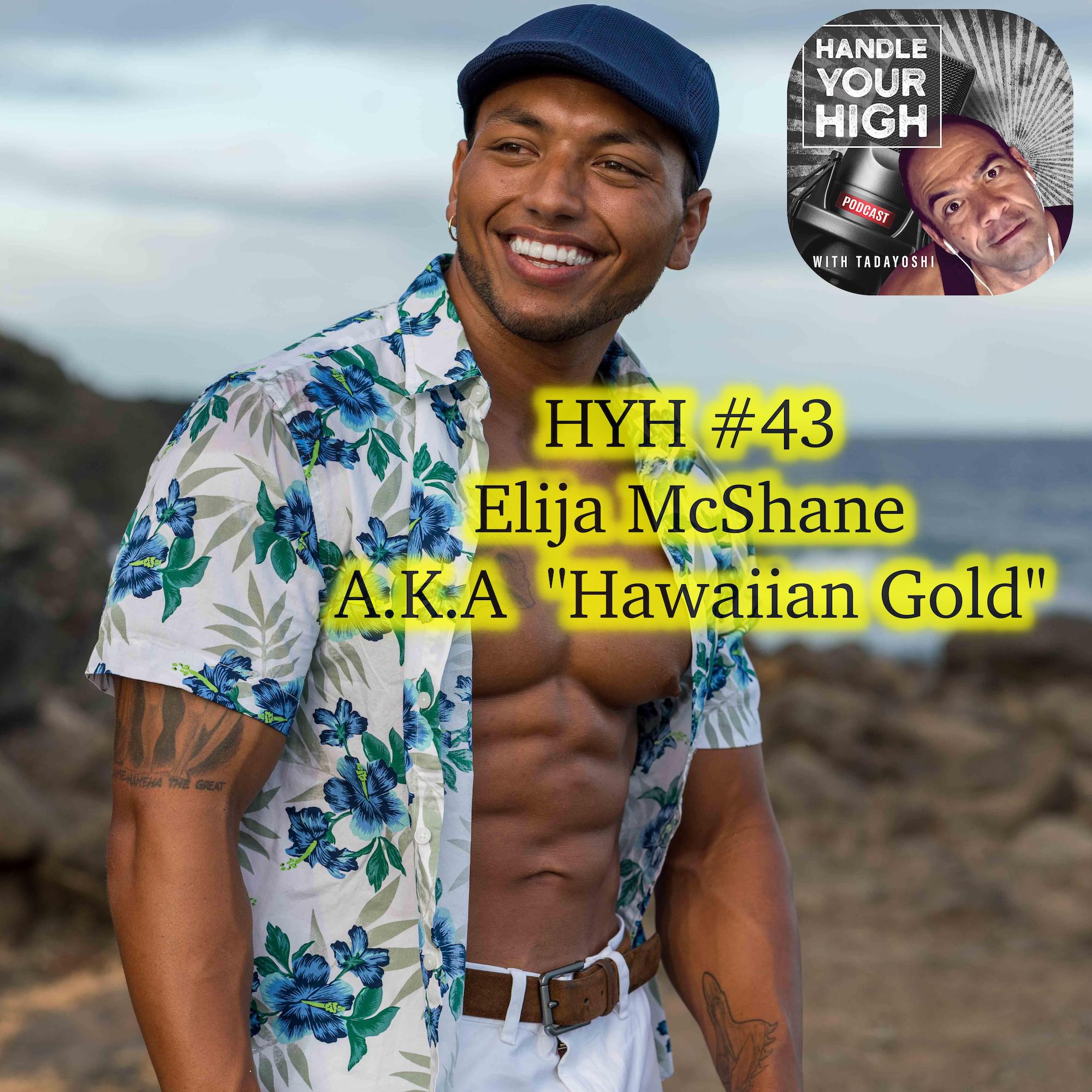 #43 HYH with Elija McShane (aka. "Hawaiian Gold")
Jul 3rd, 2019 by hyh
Episode #43 of "Handle Your High with Tadayoshi." In this episode I speak with Hawaii's own Elijia McShane (a.k.a "Hawaiian Gold")! This was one of my favorite conversations I have had to date on my podcast! We talk about Hawaiian history, Ikakika Classic, the Mana of Aloha and more! What a fun conversation!
HYH #43 Elija McShane
Vegan
Background
Americanization of the Hawaiian people
Hawaiian history
The white washing of Hawaii
spiritual awareness
creating the good future
Hawaiian language
Aloha aina
Mana
ineffable qualities of God
Ikakika Classic
Hawaiian Gold
Connection with the land
heightened awareness
Energy of Hawaii
Hawaiian creation story
Optimization camp
Hawaiian Gold TV
Prepping Vegan vs traditionally
Greens of Greatness
Kingdom of Health
Please support the my show at: https://patron.podbean.com/tadayoshi (be a patron and get advertising each episode!)
To watch or listen to any of my shows, see these links on my link page in my IG bio (@TadtheDietCoach or @HandleYourHigh ). Or go to: (links for iTunes, YouTube, Podbean and Spotify)
https://linktr.ee/tadthedietcoach
*If I can be of service please DM me! 
tad@tadthedietcoach.com
If anyone knows someone that can help me get my next cool guest for my podcast "Handle Your High with Tadayoshi" please DM me! I am always on the lookout for great guests for my show!
#podcast #HYH #realtalk #Tadayoshi #podcasting #mindset #attitude #tadthedietcoach #positivemuscle #motivation #elijamcshane #bodybuilding #ifbb #olympia #hawaiiangold
Share
|
Download