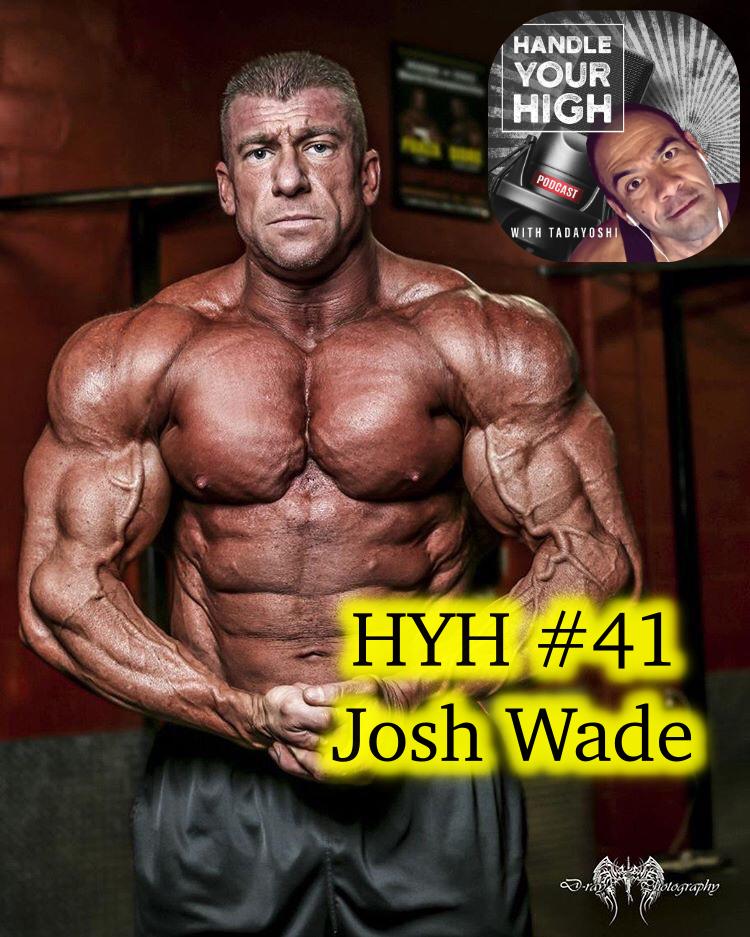 #41 HYH with Josh Wade
Jun 13th, 2019 by hyh
Episode #41 of "Handle Your High with Tadayoshi." In this episode I speak with IFBB rising star, Josh Wade! We spoke about this mental process, his diet, his career advice and more. 
HYH #41 Josh Wade
Family

 

what it takes
winning as a pro and AM
Balance in bodybuilding
Priorities of life
Don't think just do
Becoming a student of yourself
What does it take to be a sponsored athlete
Allmax sponsorship
social media
character, values and morals
Determination
Discouraged
Fan of the sport
Chicago Pro!!
New improvements
Diet
a "machine"
Structure keeps away chaos
getting ready early for shows
The What if?
Biggest challenge

 

Biggest blessing
Please support the my show at: https://patron.podbean.com/tadayoshi (be a patron and get advertising each episode!)
To watch or listen to any of my shows, see these links on my link page in my IG bio (@TadtheDietCoach or @HandleYourHigh ). Or go to: (links for iTunes, YouTube, Podbean and Spotify)
https://linktr.ee/tadthedietcoach
*If I can be of service please DM me! 
tad@tadthedietcoach.com
If anyone knows someone that can help me get my next cool guest for my podcast "Handle Your High with Tadayoshi" please DM me! I am always on the lookout for great guests for my show!
#podcast #HYH #realtalk #Tadayoshi #podcasting #mindset #attitude #tadthedietcoach #positivemuscle #motivation #joshwade #bodybuilding #ifbb 
Share
|
Download