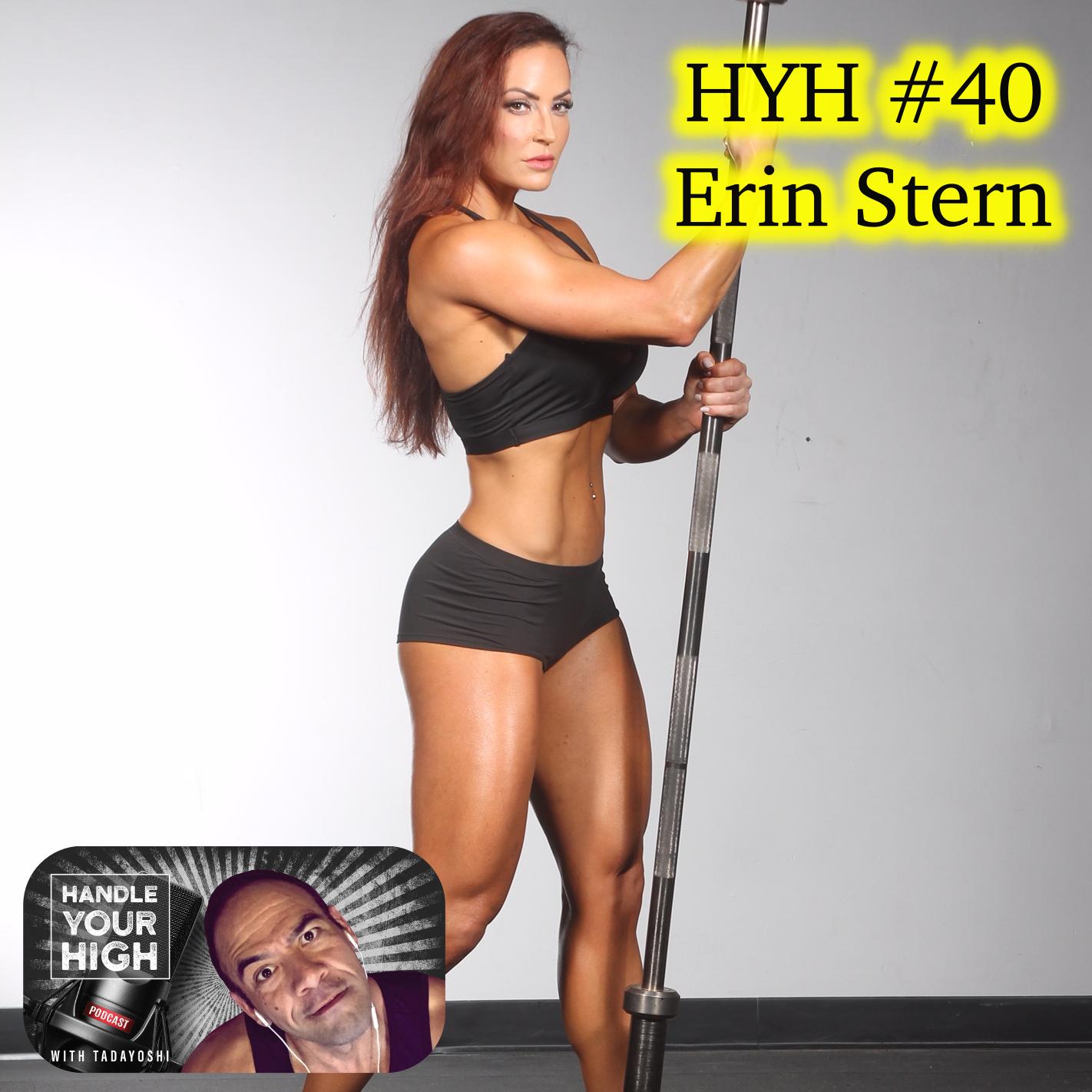 #40 HYH with Erin Stern
Jun 4th, 2019 by hyh
Episode #40 of "Handle Your High with Tadayoshi." In this episode I speak with former 2x Ms Figure Olympia, Erin Stern! Erin is such a lovely lady, we had a delightful conversation about what she is up to, her books and success! Fun!
HYH #40 Erin Stern
Tampa
Weather and the body
tack and field training
getting the physique

 

mindfulness
Creating
Goal setting
Visualization
coaching style
Defining our lives
Social media influencers
Growing up
winning the olympia
You are your brand
Mountain tops we all have
fan stories
books written: Empower Your Life, Bodybuilders Kitchen and Train Like a Bodybuilder
What does success mean to you now?
Biggest challenge in life to date?
Biggest blessing today?
Your story
Please support the my show at: https://patron.podbean.com/tadayoshi (be a patron and get advertising each episode!)
To watch or listen to any of my shows, see these links on my link page in my IG bio (@TadtheDietCoach or @HandleYourHigh ). Or go to: (links for iTunes, YouTube, Podbean and Spotify)
https://linktr.ee/tadthedietcoach
*If I can be of service please DM me! 
tad@tadthedietcoach.com
If anyone knows someone that can help me get my next cool guest for my podcast "Handle Your High with Tadayoshi" please DM me! I am always on the lookout for great guests for my show!
#podcast #HYH #realtalk #Tadayoshi #podcasting #mindset #attitude #tadthedietcoach #positivemuscle #motivation #erinstern #figure #ifbb 
Share
|
Download