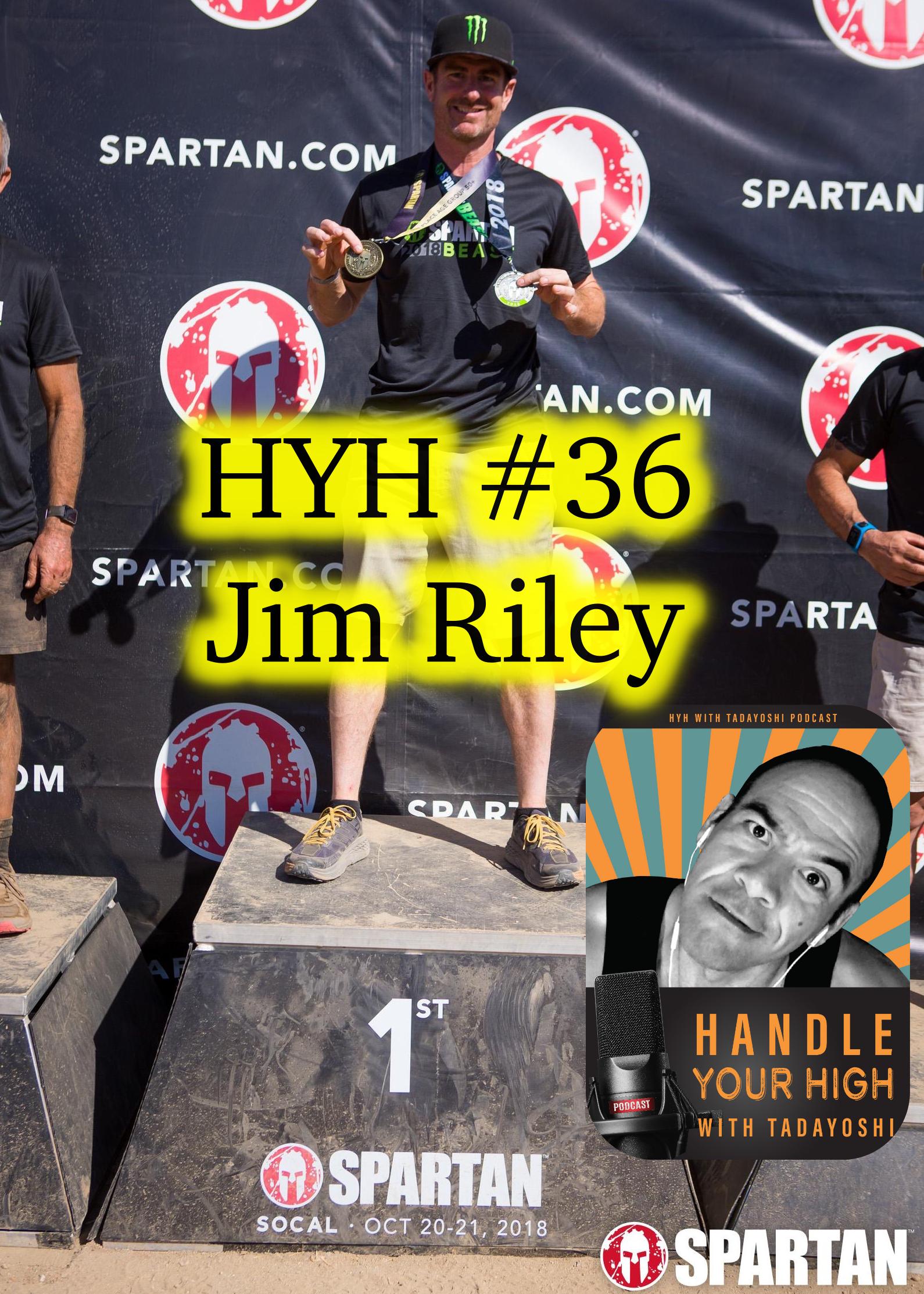 #36 HYH with Jim Riley
Apr 26th, 2019 by hyh
Episode #36 of "Handle Your High with Tadayoshi." In this episode I speak with off road Baja champ Jim Riley! We had a wonderful conversation about racing off road, helping the orphanages in Mexico and our own self awareness! Great conversation and a really cool dude!
HYH #36 Jim Riley
Wine business
Orphanages

 

OFF Road racing
Racing
Enduro racing
Health
GQ-6 hydration product

 

surfing
desert racing
wine talk
Kettle One party stories
oatmeal recipe
cannibis as an athlete
Harvest specific farms
Proud to be 50!
Personal happiness
Goals

 

What does my life look like setting this goal
@jimrileyracing (IG)
Please support the my show at: https://patron.podbean.com/tadayoshi (be a patron and get advertising each episode!)
To watch or listen to any of my shows, see these links on my link page in my IG bio (@TadtheDietCoach or @HandleYourHigh ). Or go to:
iTunes:
https://itunes.apple.com/us/podcast/id1445947402
Youtube:
Podbean:
Spotify:
*If I can be of service please DM me! 
tad@tadthedietcoach.com
If anyone knows someone that can help me get my next cool guest for my podcast "Handle Your High with Tadayoshi" please DM me! I am always on the lookout for great guests for my show!
#podcast #HYH #realtalk #Tadayoshi #podcasting #mindset #attitude #tadthedietcoach #positivemuscle #mindset #motivation #jimriley #offroadracing #baja1000 #vodka #winery #mexico
Share
|
Download