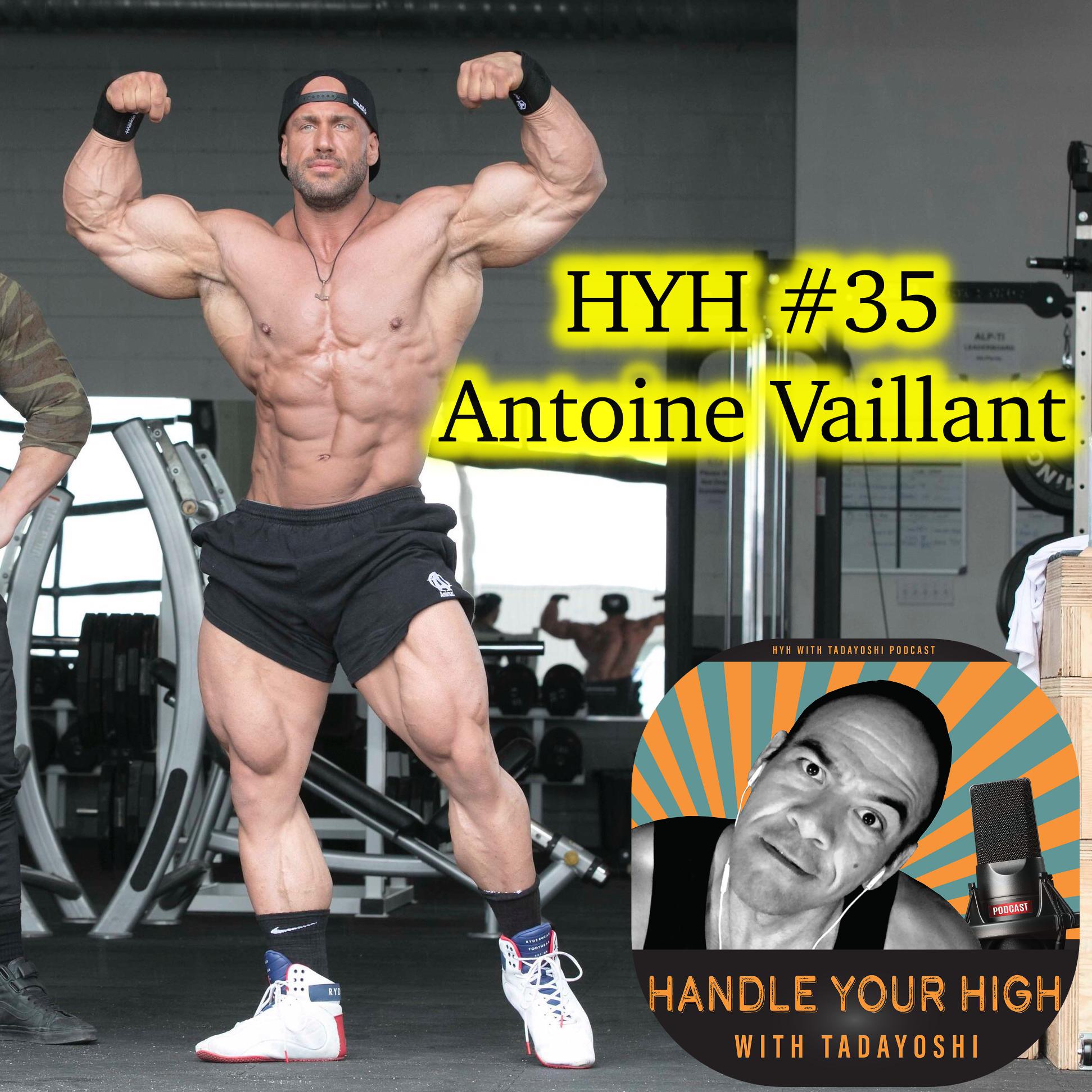 #35 HYH with Antoine Vaillant
Apr 22nd, 2019 by hyh
Episode #35 of "Handle Your High with Tadayoshi." In this episode I speak with IFBB pro Antoine Vaillant! We talk about his addiction and recovery philosophies and our mom's! This was such a fun and interesting episode to do, Antoine is a heartfelt and genuine guy! 
HYH #35 Antoine Vaillant
Canadians
New Gym opening: Pure Muscle and Fitness GYM
Redcon1 and Aaron Singerman
battling addiction
Partying and lifestyle
Masking pain
Being emotional
12 Step program
Mindset
Hunger and addressing feelings
Overcoming shyness
EDM festivals and partying

 

Meditation and mindfulness
Being in the moment
Resentment
Dr Joe Dispenza
Dieting
Rehab memories
Fan stories
training style

 

what is the most power learning so far in your life?
What is

 

your biggest blessing?
What kind of animal would you be if you were one?
Please support the my show at: https://patron.podbean.com/tadayoshi (be a patron and get advertising each episode!)
To watch or listen to any of my shows, see these links on my link page in my IG bio (@TadtheDietCoach or @HandleYourHigh ). Or go to:
iTunes:
https://itunes.apple.com/us/podcast/id1445947402
Youtube:
Podbean:
Spotify:
*If I can be of service please DM me! 
tad@tadthedietcoach.com
If anyone knows someone that can help me get my next cool guest for my podcast "Handle Your High with Tadayoshi" please DM me! I am always on the lookout for great guests for my show!
#podcast #HYH #realtalk #Tadayoshi #podcasting #mindset #attitude #tadthedietcoach #positivemuscle #mindset #nba #motivation #antoinevaillant #mrolympia #ifbb #bodybuilding #addiction #12step #AA #recovery
Share
|
Download