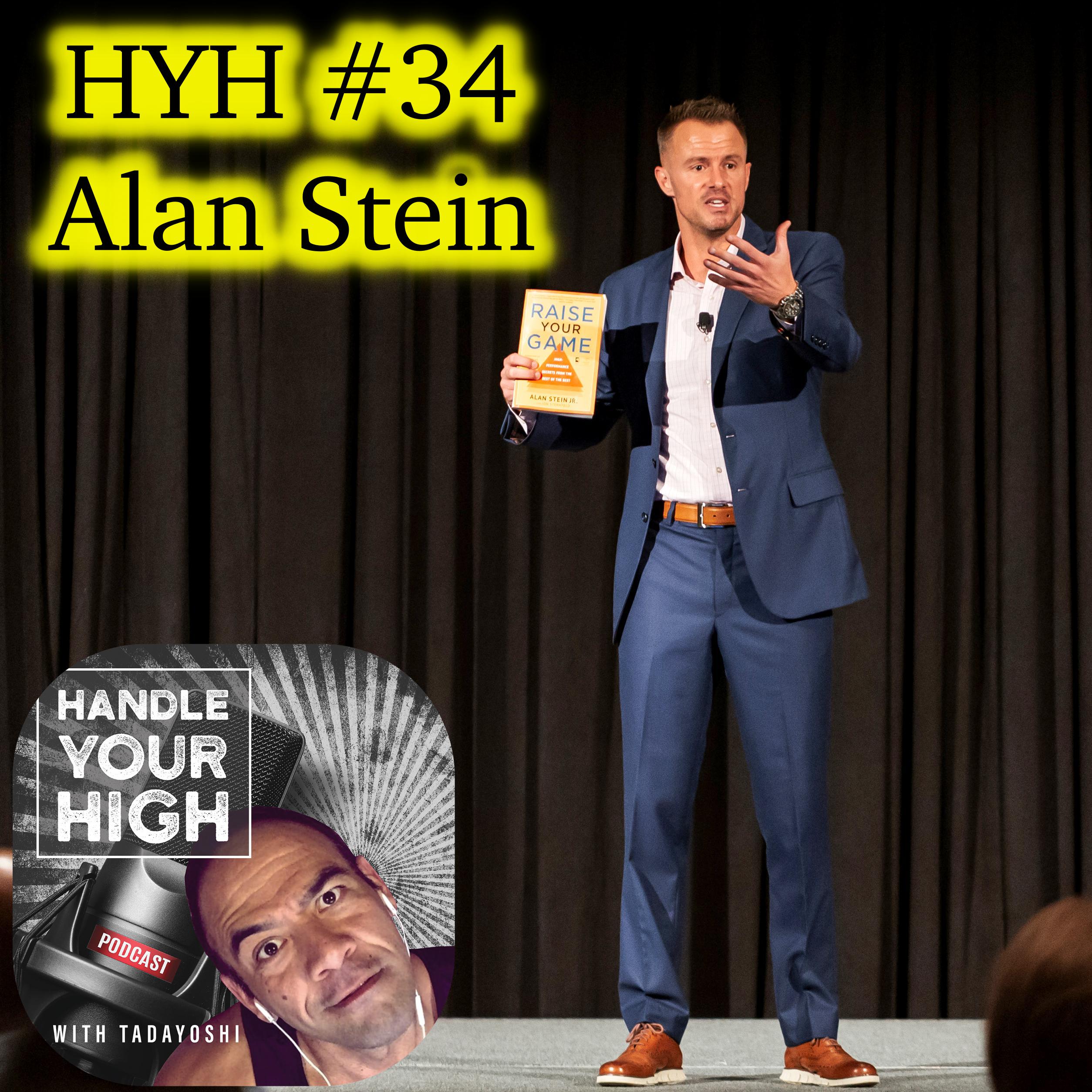 #34 HYH with Alan Stein Jr.
Apr 20th, 2019 by hyh
Episode #34 of "Handle Your High with Tadayoshi." In this episode I speak with motivational speaker and coach Alan Stein Jr. We talk about his new book. 
HYH #34 Alan Stein Jr
Who is Alan Stein Jr ("Raise Your Game")
What are your "basics" in order for you to get better in your life
What is the most profound lesson that was the most exciting when you heard it
Who is your "ideal" champion
The Basics make you successful
Being a listener
Seperation
Purposeful Practice
Awareness of improvement
List Back
Being coachable
Blindspots
Fall in love with the process
Excuses (own them)
Championships traits
Limiting beliefs
Genetics and excuses
Emotional Quotiant vs IQ
Self Awareness
Social media and technology
morning routine
What is your biggest challenge?
What is your biggest blessing?
Please support the my show at: https://patron.podbean.com/tadayoshi (be a patron and get advertising each episode!)
To watch or listen to any of my shows, see these links on my link page in my IG bio (@TadtheDietCoach or @HandleYourHigh ). Or go to:
iTunes:
https://itunes.apple.com/us/podcast/id1445947402
Youtube:
Podbean:
Spotify:
*If I can be of service please DM me! 
tad@tadthedietcoach.com
If anyone knows someone that can help me get my next cool guest for my podcast "Handle Your High with Tadayoshi" please DM me! I am always on the lookout for great guests for my show!
#podcast #HYH #realtalk #Tadayoshi #podcasting #mindset #attitude #tadthedietcoach #positivemuscle #mindset #nba #motivation #alansteinjr
Share
|
Download