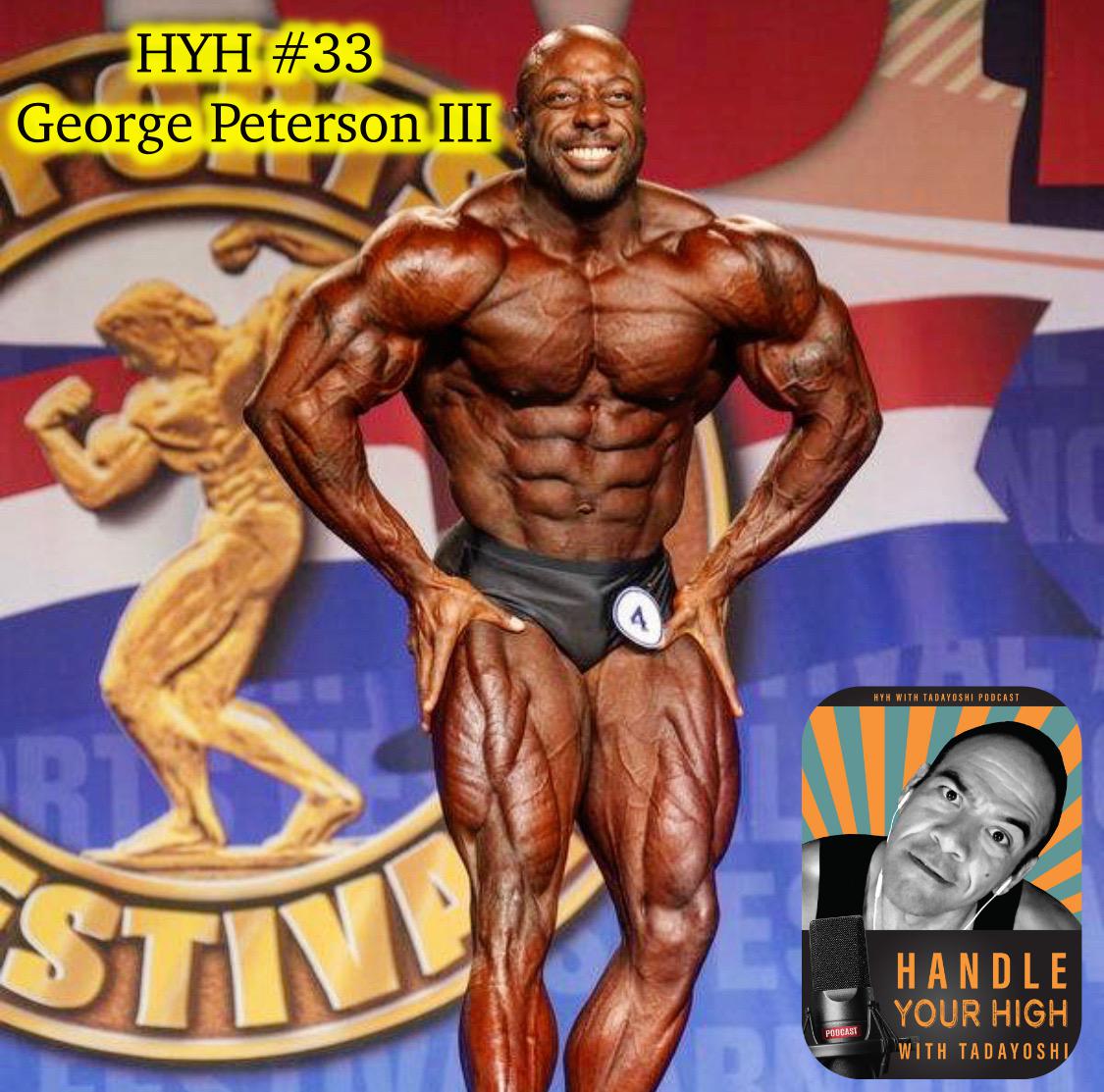 #33 HYH with George Peterson III
Apr 16th, 2019 by hyh
Episode #33 of "Handle Your High with Tadayoshi." In this episode I speak with IFBB Arnold Classic winner George Peterson III. We talk about rituals, work and being the best person! 
HYH #33 George Peterson III
Coming back 2016 (classic)
weight limits for classic
Redcon1
Eating for bodybuilding and for classic
Attitude on stage
Steve L at the Arnold
Olympia goals
starts with the mind
Process visualization
Bruce Lee
"Da Bull"
Queens growing up
Morning rituals
"Who do I want George Peterson to be?"
Work
Don't listen to the nay saver
Losses and victory
Patience
Martial Arts training
God and a higher power
Signs of your path
Working and focus for bodybuilding
Being a better person
Being present in the now
Biggest challenge?
Biggest Blessing?
What animal are you?
Please support the my show at: https://patron.podbean.com/tadayoshi (be a patron and get advertising each episode!)
To watch or listen to any of my shows, see these links on my link page in my IG bio (@TadtheDietCoach or @HandleYourHigh ). Or go to:
iTunes:
https://itunes.apple.com/us/podcast/id1445947402
Youtube:
Podbean:
Spotify:
*If I can be of service please DM me! 
tad@tadthedietcoach.com
If anyone knows someone that can help me get my next cool guest for my podcast "Handle Your High with Tadayoshi" please DM me! I am always on the lookout for great guests for my show!
#podcast #HYH #realtalk #Tadayoshi #podcasting #mindset #attitude #tadthedietcoach #positivemuscle #olympia #arnoldohio #clssicbodybuilding #georgepeterson #ifbb
Share
|
Download