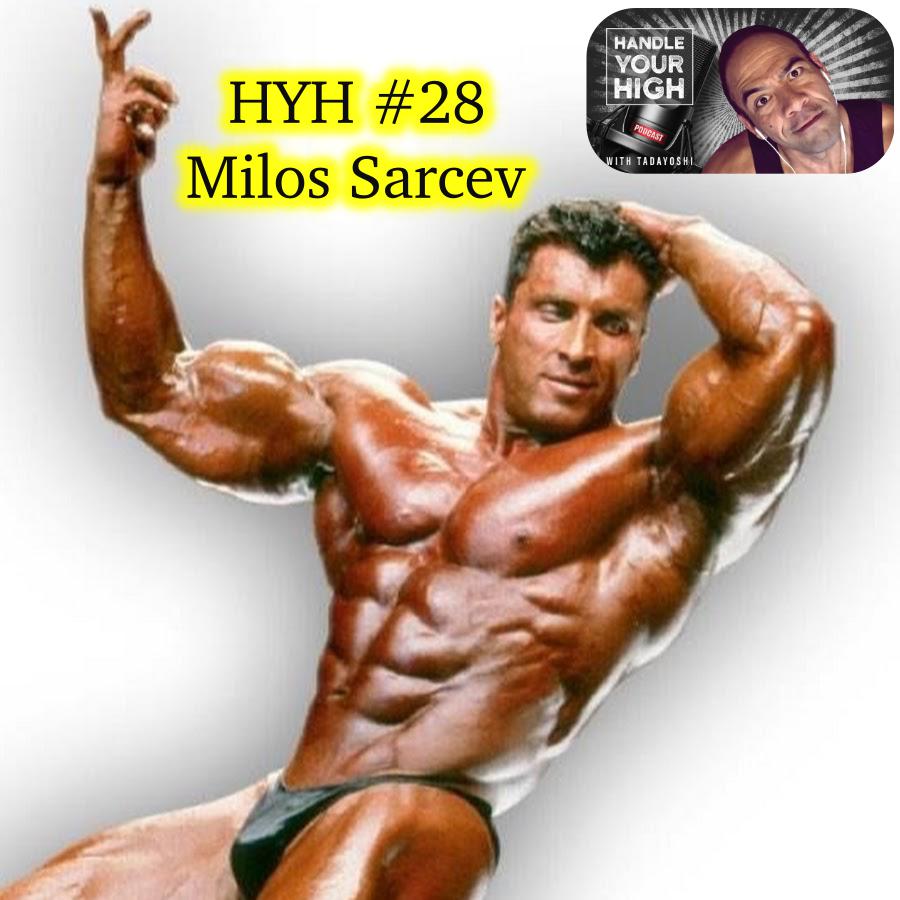 #28 HYH with Milos Sarcev
Apr 2nd, 2019 by hyh
Episode #28 of "Handle Your High with Tadayoshi." In this episode I speak with Milos Sarcev! What a great couple hours of talking shop with Milos! We talk about competing, drugs, insulin and working with some of the best in the sport of bodybuilding! What a great talk! 
HYH #28 Milos Sarcev
Being outside the outside the US
Vodka contest
Coming back into bodybuilding industry
competitive years
injuries and looking back
Myostain testing with Balco Labs
Posing
Drug talk
judging criteria

 

Classic Bodybuilding
Becoming a guru
The Milos Notebook
working with Nasser, DJ,

 

Insulin philosophy

 

GH theories
Plasma expanders
Diuretics
False strories and protocols from Milos
Standard Olympia Protocol
Health ramifications to anabolic
Training for Hypertrophy
Training over 40
Big Ramy and todays bodybuilding world
The business of bodybuilding
Mindset
Biggest Challenge
Biggest Blessing
Please support the my show at: https://patron.podbean.com/tadayoshi (be a patron and get advertising each episode!)
On iTunes:
https://itunes.apple.com/us/podcast/id1445947402
On Youtube:
On Podbean:
On Spotify:
*If I can be of service please DM me! 
tad@tadthedietcoach.com
If anyone knows someone that can help me get my next cool guest for my podcast "Handle Your High with Tadayoshi" please DM me! I am always on the lookout for great guests for my show!
#podcast #HYH #realtalk #Tadayoshi #podcasting #mindset #attitude #tadthedietcoach #positivemuscle #bodybuilding #ifbb #bodybuilding #history #arnoldclassic #milossarcev #themind #mrolympia 
Share
|
Download