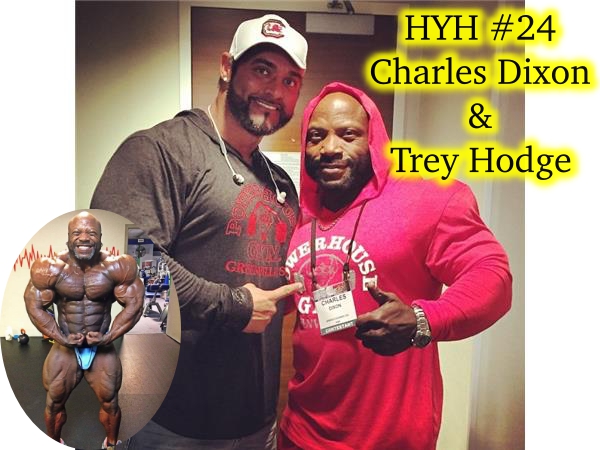 #24 HYH with Charles Dixon and Trey Hodge
Mar 14th, 2019 by hyh
Episode #24 of "Handle Your High with Tadayoshi." In this episode I speak with Charles Dixon and Trey Hodge. We discuss the Arnold open division, Charles future competitions, Trey's coaching style and the friendship that comes from this sport! Listen, watch and subscribe on iTunes, PodBean, Spotify or my youtube channel "HYH with Tadayoshi"!
HYH #24 Trey Hodges and Charles Dixon
Arnold 212 to Open

 

Chiropractor to coaching
History of coaching and athletics
Nigel and his help
retiring vs no
mindset
being a friend and coach
strategy for Arnold and open class
Opportunity
IFBB Indy

 

doing more open shows
posing

 

family issues in the past
Coaching bond
Being bald
Nashville
therapies
mindfulness
First Hugs
Please support the my show at: https://patron.podbean.com/tadayoshi (be a patron and get advertising each episode!)
On iTunes:
https://itunes.apple.com/us/podcast/id1445947402
On Youtube:
On Podbean:
On Spotify:
*If I can be of service please DM me! 
tad@tadthedietcoach.com
If anyone knows someone that can help me get my next cool guest for my podcast "Handle Your High with Tadayoshi" please DM me! I am always on the lookout for great guests for my show!
#podcast #HYH #realtalk #Tadayoshi #podcasting #mindset #attitude #tadthedietcoach #positivemuscle #bodybuilding #mindset #ifbb #womensphysique #bodybuilding #charlestankdixon #treyhodge #arnoldclassic #chiropractor 
Share
|
Download