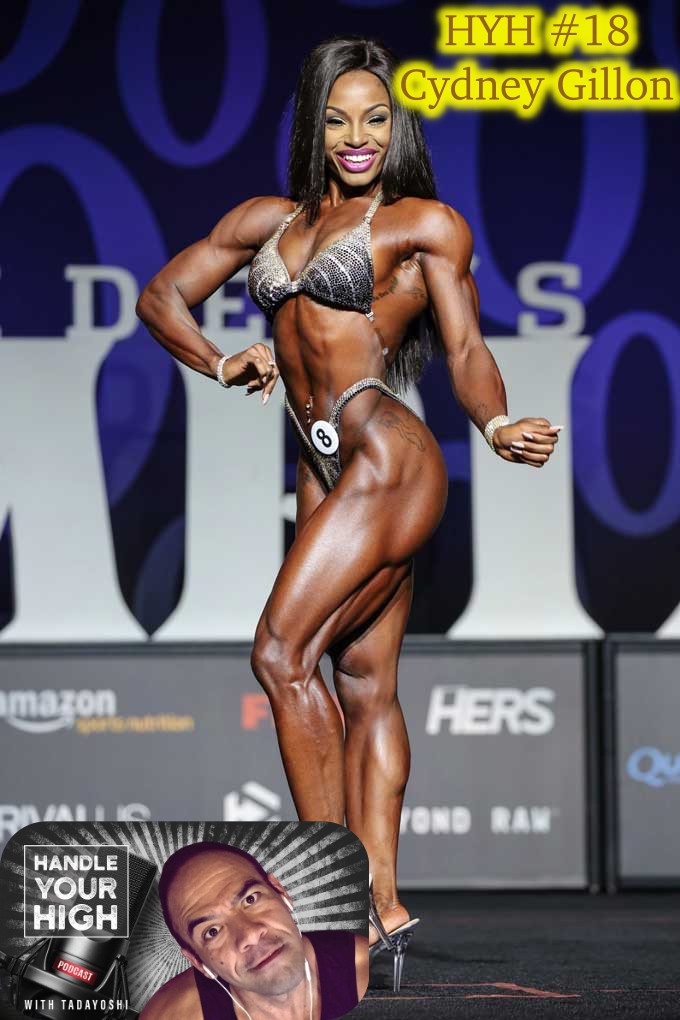 #18 HYH with Cydney Gillon
Feb 12th, 2019 by hyh
Episode #18 of "Handle Your High with Tadayoshi", I chat with 2x IFBB figure Olympia champion Cydney Gillon! Please listen or watch and subscribe on iTunes, PodBean or my youtube channel "HYH with Tadayoshi"! Cydney and I had an awesome conversation! We chatted about:
HYH #18 Cydney Gillon
Olympia win
Mom
Coach Dameon
Strategic public relations
Public relations
movies
Georgia
Places lived
Survivor contestant season 32
Arnold prep
mindset
track days
excuses
focusing on self for success
success perspective
mindfulness
Yoga practice
planner and flicking the switch
Being a successful woman
Playing the game don't let the game play you
School memories
Life lessons
why?
Children
Career
mindfulness
social media
being n the spotlight
no makeup
Followers
Her brand
Please support the my show at: https://patron.podbean.com/tadayoshi (be a patron and get advertising each episode!)
On iTunes:
https://itunes.apple.com/us/podcast/id1445947402
On Youtube at:
https://goo.gl/RAJYDd
On Podbean too at:
https://hyh.podbean.com
*If I can be of service please DM me! 
tad@tadthedietcoach.com
If anyone knows someone that can help me get my next cool guest for my podcast "Handle Your High with Tadayoshi" please DM me! I am always on the lookout for great guests for my show!
#podcast #HYH #realtalk #Tadayoshi #podcasting #mindset #attitude #tadthedietcoach #positivemuscle #fitness #cydneygillon #bodybuilding #kids #mindset #mindfulness #meditation #figureolympia
Share
|
Download