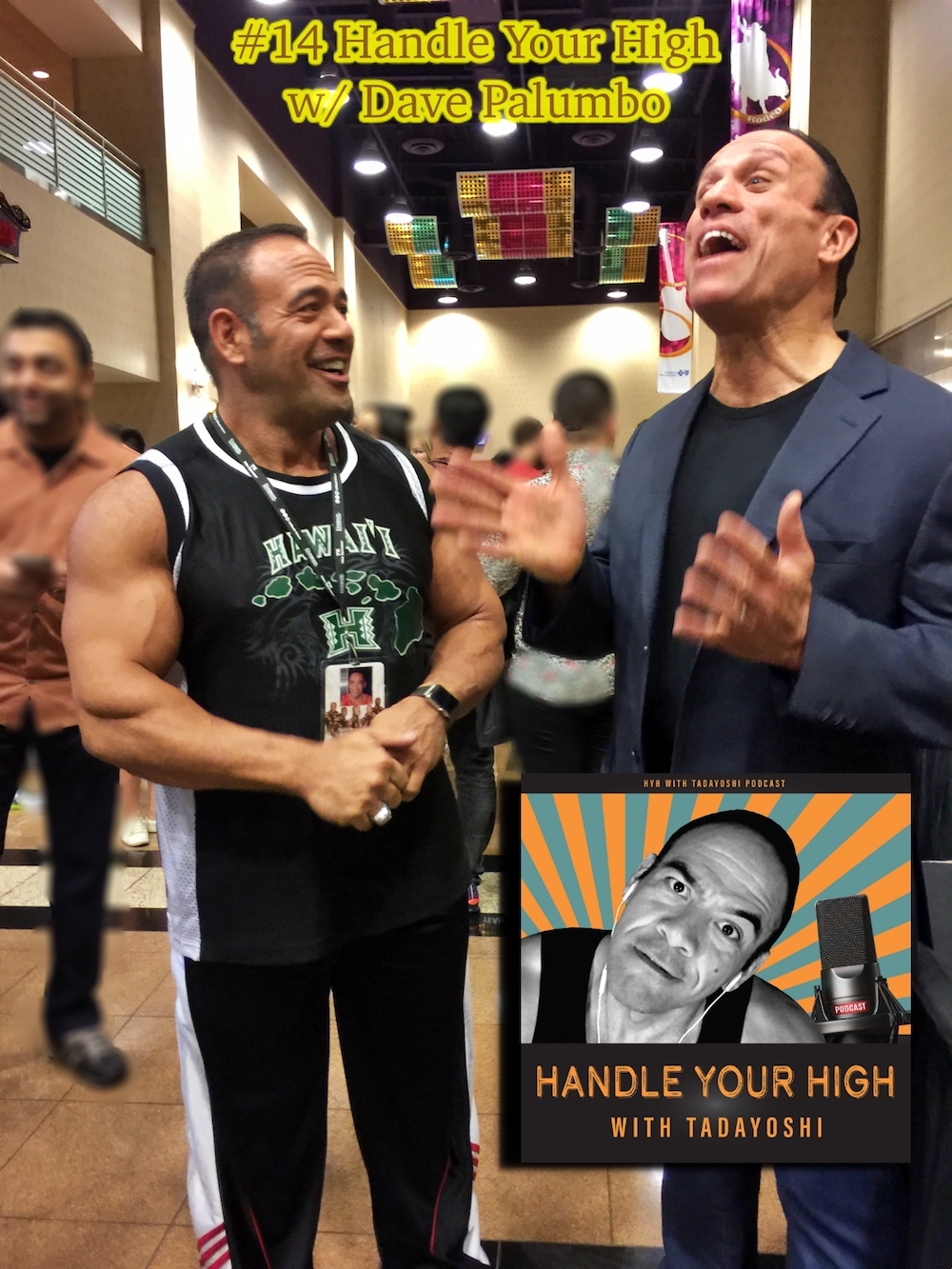 #14 HYH w/ Dave Palumbo
Jan 30th, 2019 by hyh
Episode #14 of "Handle Your High with Tadayoshi", I chat with Dave Palumbo! Tune in and subscribe on my youtube channel "HYH with Tadayoshi" or on iTunes or Podbean! Dave and I talk about:
HYH #14 Dave Palumbo
Weather
Kids
Life now
reptiles
Animals
Rx Muscle
Steve Beckman
Industry

 

memory
Florida living
being a father

 

Thor LOL
Aaron Singerman
testosterone levels
shoulder replacement
HRT and genetics
HMG

 

Getting pregnant
NY living
FL living

 

Phil Heath future?
Ramy?
Kai Greene
Roelly?
Brandon Curry
Shawn Rhoden
Mindset
what is next
Funny stories coaching
Please support the my show at: https://patron.podbean.com/tadayoshi (be a patron and get advertising each episode!)
On iTunes:
https://itunes.apple.com/us/podcast/id1445947402
On Youtube at:
https://goo.gl/RAJYDd
On Podbean too at:
https://hyh.podbean.com
*If I can be of service please DM me! 
tad@tadthedietcoach.com
If anyone knows someone that can help me get my next cool guest for my podcast "Handle Your High with Tadayoshi" please DM me! I am always on the lookout for great guests for my show!
#podcast #HYH #realtalk #brainplasticity #Tadayoshi #podcasting #mindset #meditation #tadthedietcoach #positivemuscle #fitness #selftalk #davepalumbo #hrt #pregnant #reptiles #animals #florida 
Share
|
Download