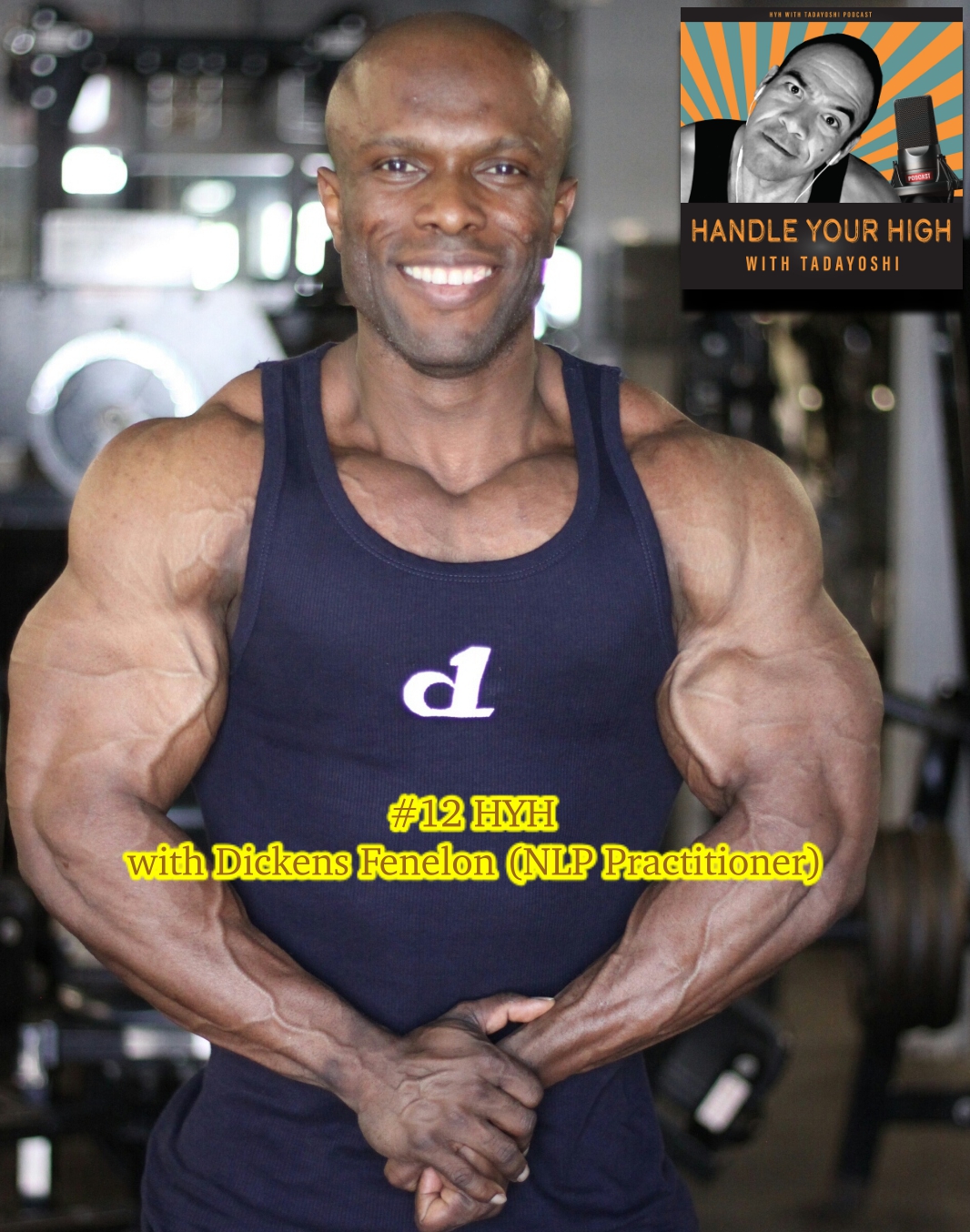 #12 HYH with NLP Practitioner, Dickens Fenelon
Jan 23rd, 2019 by hyh
#12 episode of my podcast: "Handle Your High with Tadayoshi", I chat with Dickens Fenelon, NLP practitioner. Tune in and listen and subscribe on my youtube channel HYH with Tadayoshi or on iTunes or Podbean! Dickens and I talk about:
HYH #12 Dickens Fenelon (Peak Performance)
NLP (Neral Linguistic Programming)
Hypnosys
Emotions and the unconscious mind
Stress and its benefits
Self talk
Manifesting reality through beliefs

 

Communication (verbal vs non-verbal)
Selling and tactics
Dating tactics and asking someone out
Couples communication
Our relationship baggage

 

Feeling and Being
mice and men
Mindset and success and failure
Unconscious mind and the conscious mind
Dr Joe Dispenza (self healing)
Anchor emotions to the physical
Collapse Anchor
Perception is projection
Always focus on the good stuff
Criticsm vs constructive criticism
Brain plasticity
@Dickensfenelon (IG)

 

Respect for other people's model of the world
Please support the my show at: https://patron.podbean.com/tadayoshi
On iTunes:
https://itunes.apple.com/us/podcast/id1445947402
On Youtube at:
https://goo.gl/RAJYDd
On Podbean too at:
https://hyh.podbean.com
*If I can be of service please DM me! 
tad@tadthedietcoach.com
If anyone knows someone that can help me get my next cool guest for my podcast "Handle Your High with Tadayoshi" please DM me! I am always on the lookout for great guests for my show!
*Final days for my Holiday diet coaching specials see all my offerings on my link page: (in my IG bio as well https://linktr.ee.tadthedietcoach )
#podcast #HYH #realtalk #brainplasticity #Tadayoshi #podcasting #nlp #unconsciousmind #meditation #tadthedietcoach #positivemuscle #fitness #timelinetherapy #selftalk
Share
|
Download